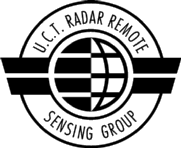 Group Projects
1988 - 2009
21 Years of Remote Sensing in Africa!

RRSG's Homepage

Introduction

Members

Theses
This page is divided into the following sections:
Current Projects of 2007/2008
Each of the students listed here in alphabetical order prepared a poster at the end of 2007.
Click on the hyperlinks to open a PDF of their posters.
1. Radar Remote Sensing
These students are all doing projects relating to radar.
2. Karoo Array Telescope (KAT) Project
These students are working on various aspects of the KAT Project , which is part of the international Square Kilometre Array Project . The KAT Office is situated in Pinelands, Cape Town.
3. High Performance Computing
These students are doing projects relating to high performance reconfigurable computing. To find out more about this, go to the website of the Centre for Higher Performance Computing in Rosebank, Cape Town. The work done by some of these students relates closely to the requirements of the KAT Project as a high-tech radio astronomy facility.
4. Other Projects
Previous Projects
RRSG in the News
CHPC in the News
KAT in the News
Return to RRSG's Homepage

This page was last updated in January 2009 (RL)